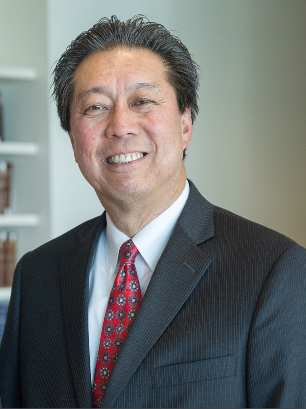 After leading BigLaw teams for years in high stakes and precedent setting cases in U.S. courts and international arbitration tribunals, Cedric Chao in May 2019 launched a boutique enabling him to sit as arbitrator, mediator and special master and to advise clients on cross-border disputes. He takes litigation matters on a selective basis.
Mr. Chao was a partner for 29 years at Morrison & Foerster, LLP, where in addition to his US courtroom practice, he established in the late 1990's and then led and co-led the firm's international litigation and arbitration practice. In 2013, he lateraled to DLA Piper LLP (US) where he served as the US head of the firm's international arbitration practice. Mr. Chao's experience as first chair advocate in five disputes where the amount at issue exceeded $1 billion and in multiple others where the amount was in the hundreds of millions of dollars, his comfort with complex commercial and technology disputes, his familiarity with many industries and fields of practice, and his work with clients and firms across continents, gives him a "big picture," multi-cultural advantage in resolving disputes.
Cedric Chao has led teams in arbitration proceedings around the world under the rules of the ICC, ICDR, SIAC, LCIA, UNCITRAL, AAA and JAMS, and has sat under the arbitration rules of the ICC, ICDR, and SIAC, as presiding, sole, and wing arbitrator.
Mr. Chao has appeared in federal trial courts around the U.S., and in the state courts throughout California. He has argued 13 times before the U.S. Court of Appeals for the Ninth Circuit, including once to an en banc panel, once before the Fifth Circuit, once before the U.S. Supreme Court, and four times before the California State Court of Appeal. He has second chaired four additional Ninth Circuit arguments, one Tenth Circuit argument, and one additional U.S. Supreme Court argument.
Cedric Chao is listed in Best Lawyers in America for arbitration, mediation, and commercial litigation, and was named by Best Lawyers as the "2018 San Francisco Arbitration Lawyer of the Year" and the "2020 San Francisco Mediation Lawyer of the Year." Best Lawyers recognizes a single lawyer in each practice and geographic region with a "Lawyer of the Year" award based on peer feedback in the legal community.
In September 2018, Mr. Chao was named by California's legal publication, The Daily Journal, as one of California's "Top 100 Lawyers." He also received the Daily Journal's prestigious "2019 California Lawyer Attorney of the Year" award for thought leadership and longstanding efforts to bring international arbitration to California. He is included in Global Arbitration Review's "International Who's Who in Commercial Arbitration. He is the co-author, with the Honorable Daniel Weinstein, of the chapter on mediation in Thomson Reuters' leading treatise Business and Commercial Litigation in Federal Courts (4th ed. 2016).
Mr. Chao is a U.S. member of the ICC Arbitration Commission and previously served on the 6-member USCIB/ICC Arbitrator Nomination Committee for U.S. disputes. He served as one of 31 advisors to the American Law Institute project to draft the Restatement of the U.S. Law of International Commercial and Investment Treaty Arbitration. He serves on the AAA/ICDR Council, and was recently named the co-head of its international advisory committee.